We will be back with our mobile friendly version.Sorry for the inconvenience!!
1 / 2
Travel News Search
12 News found, 12 Available in total
98 Acre Resort heaven in the hills
'Sun and sand' is not a 'must' for hot tourist destinations any more in Sri Lanka. Though Hikkaduwa, Arugam Bay, Unwatuna or Negombo is traditionally identified as hot spots of beach tourism, the latest addition is Ella in the midst of the misty hills.
Date :Thu, 21 Mar 2013 08:57:40 GMT
Adventure season at the Earl's Regency
Celebrating thirteen years of excellence, Kandy's popular five star attraction Earl's Regency Hotel is now ready with the festive season package to celebrate this Christmas and anniversary together.
Date :Thu, 06 Dec 2012 09:20:47 GMT
Chaaya Tranz Hikkaduwa receives four-star certification
Economic Development Minister Basil Rajapakse recently awarded Chaaya Tranz Hikkaduwa with a fourstar certification.
Date :Wed, 16 Jan 2013 03:43:01 GMT
Emirates doubles A380 capacity to New York, Paris
Emirates has doubled its A380 capacity to New York's John F. Kennedy (JFK) and Paris' Charles De Gaulle airports, with a twice daily A380 service from Dubai now operating into both cities.
Date :Wed, 02 Jan 2013 03:22:06 GMT
Heritance Ahungalla clinches Gold at Green Awards
Heritance Hotels was once again in the spotlight when Heritance Ahungalla was presented with the Gold Award at the National Green Awards concluded recently at the BMICH.
Date :Thu, 06 Dec 2012 08:32:15 GMT
Hillcot bungalow - retreat in little England
EAP Hotels have embarked on the burgeoning hospitality industry in Sri Lanka with elaborate plans for expansion and its latest venture was opening up a private property in Nuwara Eliya into a holiday bungalow.
Date :Thu, 17 Jan 2013 10:16:29 GMT
Lãya Safari opens in Yala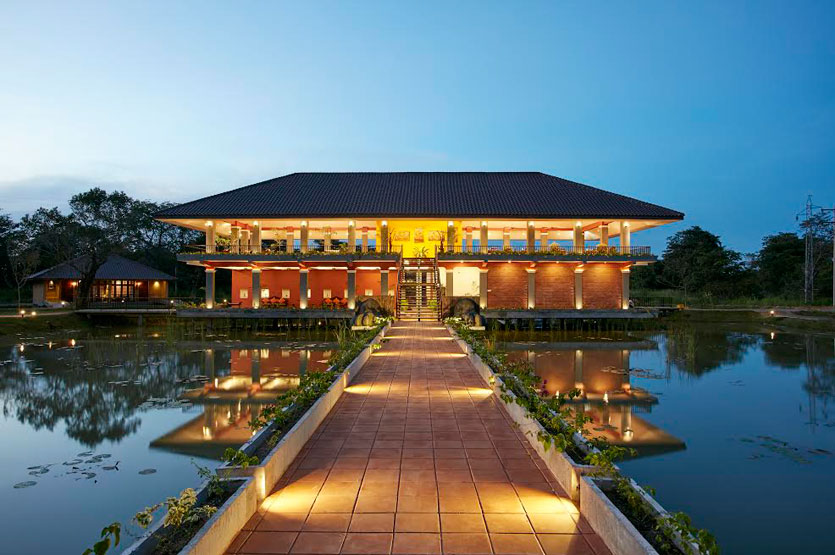 The Sri Lanka Army-owned newest holiday resort in the deep southern wild, 'Lãya Safari' at Palatupana, Yala bordering the Yala National Sanctuary was declared open by Speaker of the Parliament Chamal Rajapaksa with the presence of Army Commander Lieutenant General Jagath Jayasur
iya.
Date :Mon, 10 Dec 2012 02:52:09 GMT
Refurbished Subash Hotel, Jaffna reopened
Subash Hotel, Jaffna, comprising 36 rooms was the main hotel in Jaffna, where many visitors to Jaffna stayed, including VIPs. It had been requisitioned by the armed forces during the war and handed back to the family owners.
Date :Wed, 02 Jan 2013 03:19:32 GMT